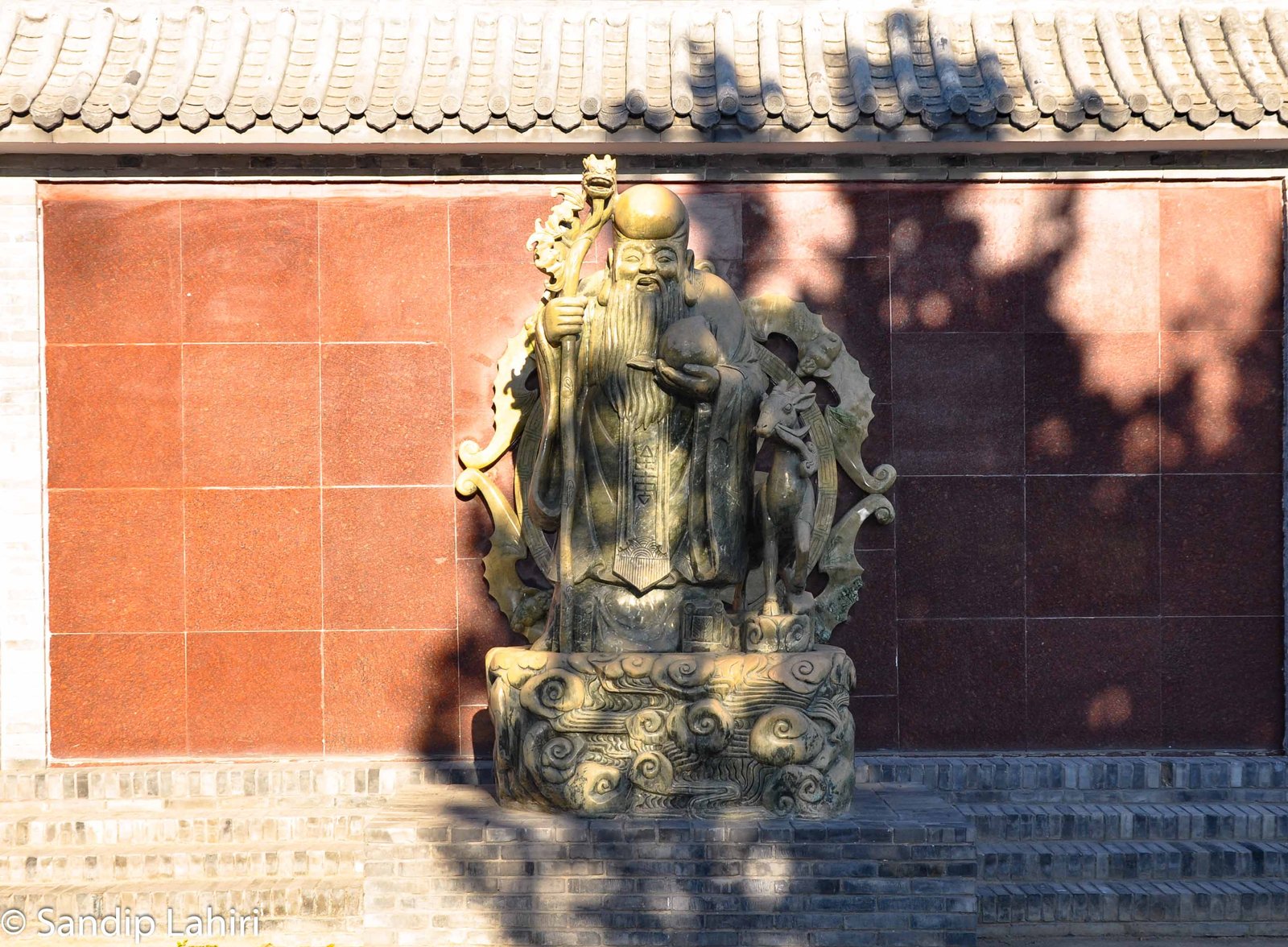 Once we all settled down in our randomly picked seats, the conversation started.
President Du spoke slowly and thoughtfully.
"We have some new ideas about this engagement since the SoW was signed", Meghan, one of our Project Assistants (PAs), translated back to us.
Of course! We shook our heads in agreement. This was expected. In fact, our objective was to close the gaps in the Statement of Work (SoW) before we started our project.
President Du continued for a few minutes and then waited for the PAs to translate her words into English.
"She wants you to write the contract with the Alzheimer's patient families. Also, wants your help to diagnose Alzheimer's Disease", Boyu translated back.
What??!!
This is a significant change from the SoW. It was also not in line at all with our expertise that we have told SZF beforehand. We were not lawyers. Even if we were, the local laws and regulations would be different from that practiced in our countries. Not to mention the liability for our employer. The short answer was we could not even advise our client how to write a contract let alone write one.
Also, we were not medical doctors. Diagnosing AD is not simple. And would likely carry the same liability issues for our employer even if we were physicians.  So, we cannot perform AD diagnosis either.
But one thing for sure. We needed to quickly set the right expectations. And do it in an unambiguous way given the constraint of translation.
Huddle time.
Setting the right expectation
"We have to speak one sentence at a time and have it translated", Harriet, our senior-most team member exclaimed. We nodded in silence. She turned to our PAs.
"We are not lawyers and cannot write the contract. Please translate", Harriet stopped and waited for her words to get translated.
"Also, we are not medical doctors and so we cannot diagnose AD. Translate again please", Harriet continued after Molly finished her translation into Chinese.
So, who were we? How would we deliver what SZF needed? I am sure President Du and Ms. Bai were asking these questions by now.
"We are process consulting experts with proven methods that we have used to solve similar challenges. Please translate", Harriet went on.
President Du signaled that she understood as Harriet's words were getting translated.
"We can find the information you need using our method. Translate again please". As Harriet spoke, Meghan translated and waited for our team's next statement.
Harriet explained, "So, for example, we can find safety factors that your lawyers can use to write the contract". President Du and Ms. Bai quietly listened to the translation. They could now see how we were going to achieve their objectives but using a different approach than they had anticipated.
What we did and didn't
We did three things. First, we defined who we were – the truth. Second, equally important, we told the client who we were not – again, nothing but the truth. Third, how we would accomplish their goals just by being who we were. And we did it in a way that lowered translation errors.
We neither feigned expertise we didn't have nor overextended our capability with the hope that we could swing it. First, it was not ethical. Second, it could have led the team into serious complications before we knew it.
We have been through enough SoWs to be aware of the legalese typically used in contracts. But we did not extrapolate this knowledge to claim that we could write an effective contract – in an emerging area in healthcare with an international context. What would happen if the client got into a serious legal snafu as a result?
I did research on Alzheimer's using reputed sources. It was tempting to use this information to claim that we could come up with a list of symptoms for diagnosing the disease. But soon we could face a situation where we would have to admit our limitations.
Next Steps
I felt relieved that we had successfully set the client expectations. But there would be more to come. For example, how would we conduct stakeholder interviews and Design Thinking workshops by translating one sentence at a time? We could only get a very small fraction of the output at best and fail completely at the worst.
We took the Beijing subway on our way back. President Du had graciously provided private transportation to the train station from her care facility. We ran into delays with faulty ticket machines at the station and eventually had to buy one-way tickets using cash. Changing trains and figuring our way back to the hotel took about one hour and forty minutes. A typical minimum commute time in Beijing is one hour.
Brandon from Pyxera was waiting to hear back our experience. We debriefed him and pointed out that we could use the daily 3-hour commuting time productively if alternative arrangements could be made. Brandon requested us to give it a try for a couple of days and promised that he would look for private transportation from the hotel to SZF Apartments if things did not improve.