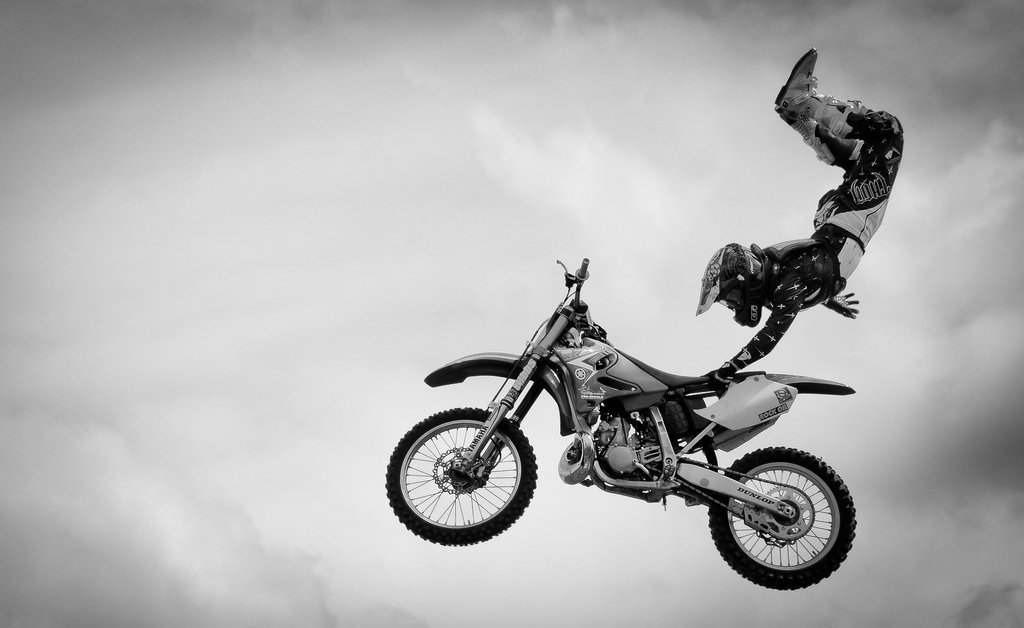 [Note: All emphasis are mine]
It's not what happens that determines the major part of your future, the key is what you do about it. Do something different in the next 90 days that what you did in the last 90 days. Does not matter how small it is. Do different things with the same circumstances since we cannot change the circumstances. But we can change ourselves, we can change what we do.
What you have at this moment, you have attracted by the person you have become. How can you change this? The simple answer is if you will change, everything will change for you. You don't have to change what's outside. You got to change what's inside. To have more, you simply must become more. Don't wish it was easier, wish you were better. Do not wish for less problems, wish for more skills. Start working on yourself making these personal changes and it will all change for you.

We get paid to bring value to the marketplace i.e. reality

. It takes time to bring value. We don't get paid for the time, you only get paid for the value you put in the time. All you have do to earn more in the same time is to become more valuable.

How can you become more valuable? Learn to work harder on yourself than you do on your job

. If you work hard on your job, you will make a living. If you work hard on yourself, you can make a fortune. Work on your philosophy, attitude, personality, language, communication and your abilities.
Four major lessons in life to learn. People do not do well in life because they major in minor things in life.  Check what you do at the end of week, end of month and end of year to make sure that you are not spending time on minor things.

Life and business are like the changing seasons. You cannot change the seasons but you can change yourself.

Learn how to handle the winters. They come right after fall with regularity. Some are long, some are short. Some are difficult, some are easy. But they always come after fall. It is not going to change.

Learn how to handle the nights. They come right after the days.

Get stronger, wiser and better.

Don't wish it was easier, wish you were better.

Don't wish for less challenge, wish for more wisdom.

Learn how to take advantage of spring.

Spring follows winter. Just because spring comes, is no sign that you are going to look good in the fall. You must do something with it. You must get good at one of two things – planting in the spring or begging in the fall. Get busy quickly on your springs, your opportunities,

there's just a handful of springs that are handed to each of us.

Life is brief even at the longest. Whatever you are going to do with your life, get at it. Do not just let the seasons pass.

Learn how to nourish and protect your crops all summer.

Major skill to develop – preventing the intruder from taking the goods. All goods will be attacked. It will be naïve to think otherwise. All values must be defended – social, political, business, family and friendship. If you do not develop this skill, you will never end up with anything of value.
Learn how to reap in the fall without complaint if you have not done well. Take full responsibility of what happens to you. Reap without apologies if you have done well. It is not what happens, but what you do about it.  What happens, happens to about everybody. The sun went down on all of us last night. A common event can happen to all of us. But one gets rich and another stays poor. It makes all the difference in what you do to make your life work out. Everyone has disappointments. It is not a gift only for the poor. The question is what are you going to do about it?
Develop these five abilities:
Develop the ability to absorb. Be like a sponge. Don't miss anything that's going on. Pay attention. Things move fast. Be committed to get from the day instead through it. Learn from it. Commit yourself to learning, Do not miss it. Wherever you are, be there. Capture it.

Learn to respond

. Let life touch you. Do not let it kill you. Let sad things make you sad. Let happy things make you happy. Give in to the emotion and feelings. Our emotions needs to be as educated as our intellect. Learn how to feel. Let life in.

Develop the ability to reflect

. Go back over your day at the end of the day. Lock in the experience of the day. Take a few hours at the end of the week. Go back over calendar. Where did you go, who did you see, what went on? Take half a day at the end of the month to do the same thing again. Take a weekend at the end of the year to establish this year firmly in your consciousness to that it never disappears. Learn to reflect with yourself. Treasure solitude. Shut out the world and everything else for a while.  Reflection makes your past valuable for the future.

The best contribution you can make to a person is self-development not self-sacrifice

. Self-investment is noble, self-sacrifice is not. "I will take care of me for you, if you will please take care of you for me"
Develop the ability to act. Not hasty but do not lose time. Act when the idea is hot and emotion is strong. That's the time to act. Act as soon as possible. Otherwise, it becomes a law of diminishing intent. Intend diminish if we do not act now. Over time it becomes dead.

Discipline is required to capture the emotion and translate into equity. All disciplines affect each other. Every lack and new discipline affects the rest. The key is to diminish the lack and setup the new. Everything affects everything else. Nothing stands alone. Don't be naïve and say, "This does not matter". Everything matters. There are some things that matter more than others. But there's nothing that does not matter. Every let down affects your performance.
The greatest value of discipline is self-worth. The least lack of discipline starts to erode our psyche. One of the greatest temptations is just to ease up a little bit. Instead of doing your best, doing just a little less than your best. It is going to affect your consciousness and philosophy. Neglect starts as an infection. If you do not take care of it, it becomes a disease. One neglect leads to another. Worst, once neglect starts it diminishes our self-confidence and self-value.

How can you get back your self-respect? Start the smallest discipline that corresponds to your own philosophy – like "I should", "I could", and "I will".

Do not let neglect stack up on you so that you will end up giving excuses in the future instead of celebrating your progress. One discipline. Then one more. Then another. That's how you will start to weave the tapestry of a disciplined life into which you can pour more wisdom, attitude, strong feeling, faith and courage. And now equity starts to flow. The early return will have you so excited that you will commit to this strategy for rest of your life.
Only 3% of us have a library card. The rest 97% could not be bothered. The guy specializes in happy hour and does not have a card. He blames the government, his company and pay scale.

Walk away from the 97%, don't talk like they talk, don't act like they act, don't go where they go, don't specialize what they specialize in. Throw away the blame list that they cling to. Start you a new life.

Affirmation without discipline is the beginning of delusion. Do not let someone sweep you into contrary way to nature, unless you labor, the miracle of soil, seed and seasons is not available to you by affirmation.

It is only available to you by labor

.

Do the best you can. Push yourself to do a little more every time. You will get a miracle going.

Rest very little. Weeds will take the garden if you rest too long. Make rest a necessity not an objective.

The objective of life is not to rest but to act. Think of more discipline, more ways and means in which to use your own wisdom, philosophy, attitude and faith, commitments, desires and excitement. Invest it, invest it, invest in your discipline so that it is not wasted, even the smallest of discipline. Thereby transform your life.

Develop the ability to share

. Pass it along to someone else. If you pick up a good idea today pass it along. Here's what's exciting about sharing. If you pass it along to ten people, they get to hear it once but you get to hear it ten times! So

it's probably going to do more to you than to anyone else.

Share your ideas, experience and knowledge. If a glass is full, the only way to pour more water into it is to pour it out first. Pour out and more will be poured in. Your capacity will grow to hold more. You will be happier as a result. Some people have their cups turned upside down. You cannot put anything in.