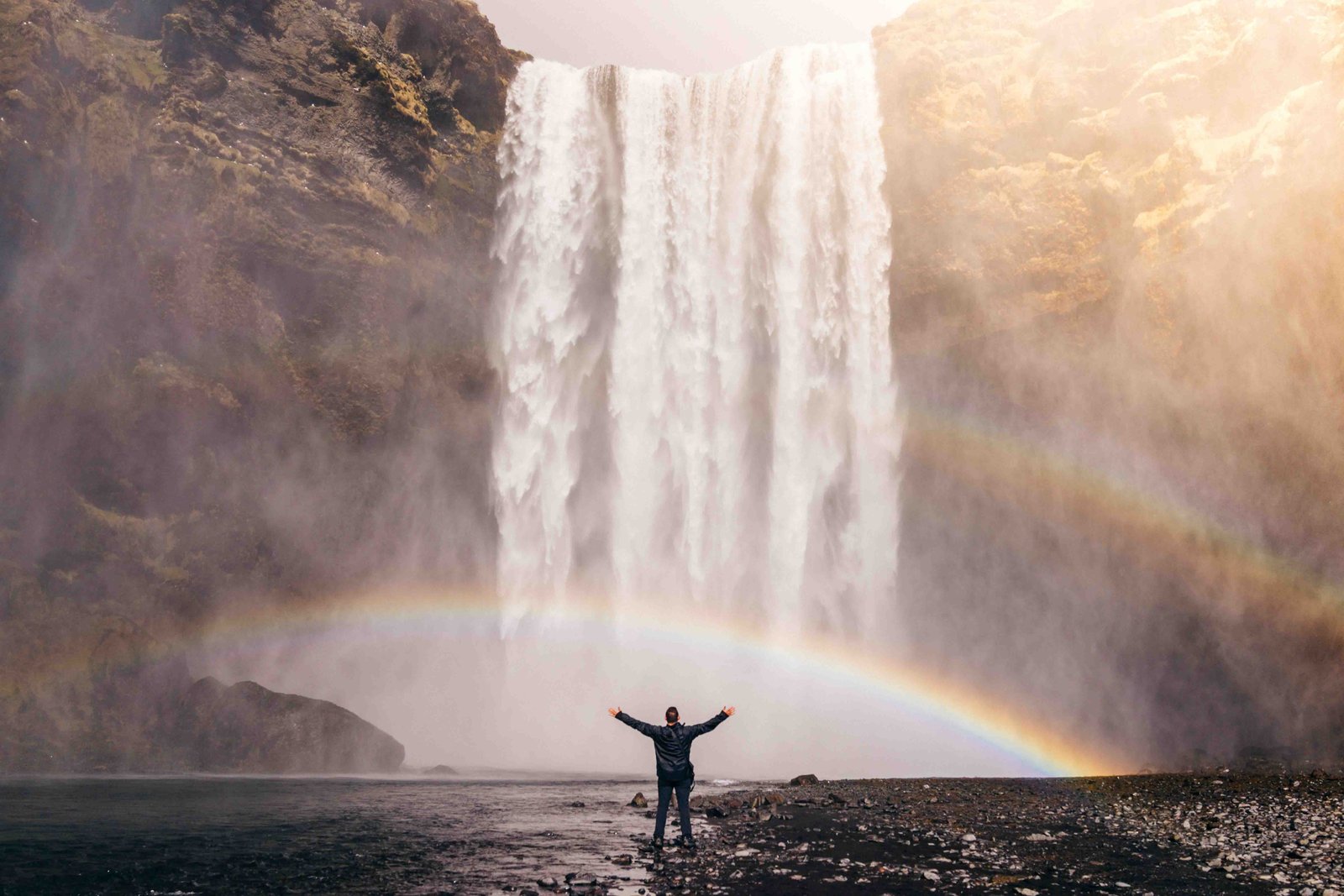 [ISBN:0-9724194-4-6.  Power Publications; 1 edition (January 2007). Pages: 187.]
This book shows how one can fulfill his personal and professional promises. It starts with a person's perspective defined as the view of the world through his prejudice and opinions. A fact is defined as something that people have collectively agreed upon and fiction as something that's made up by one's perspective. A person is successful when his results meets or exceeds his goals. Personal satisfaction comes when one's behavior is consistent with his values.
A person consistently acts with what he perceives. Positive perception leads to success, negative perception leads to failure. A person chooses his own perspective. Therefore, his perspective on life determines its quality. He can choose to be a victim by focusing on the difficulties of the challenge and circumstance to succeed. One can also choose to be a player by focusing on what he can do to be successful. A player plays a game and a victim lets the game play him. One of the greatest gifts a person can give anyone is to believe in that person. Every time he judges this person, he takes away an opportunity from this person to change for better. A person can overcome his perspective by being aware of it and accept the possibility that it could be wrong. He can verify some of his perceptions by asking the right people. A person has to be constantly outside his comfort zone to be successful.
Integrity means keeping one's promise. A person pays three times when he out of integrity. First, the performance of the promised task suffers leading to other consequences. Second, the trust in the person's relationship to others is affected. Trust fundamentally depends on performance. Trust can also be defined as certainty based on past experience or a lack of fear. Trust is built over time just like a muscle. Third, the self-esteem of the person is lowered. Self-esteem is one's personal reputation with himself. Lowering of self-esteem leads one into personal dissatisfaction. How a person does one thing can give an indication how he does others. So if he is out of integrity at one place, he is probably out of integrity in other places as well.
A person's word is his most important business asset. A leader has to improve himself first if he wants his team to improve its performance. One should be aware of being out of integrity and what it costs to him. He should also look at integrity in others. There are two integrity levels. The first is being true to one's words. The second is being true with one's own self. Integrity is a value as well as a principle underlying performance in any circumstance. A manager may implement an open-door policy to foster employee relationship. But his perception of being open, accessible, trustful and caring among his employees will determine the viability of such relationship. The most vital factor in retention and performance of top employees is their relationship with their primary manager.
The Integrity Tools model can create a high performance culture of integrity and accountability in a team. It can simultaneously care and challenge team members. A team's interpersonal operating system is the way the members interact, act and communicate. The tools in the model can help upgrade a team's interpersonal operating system so that they work efficiently and effectively with less friction.
The key to this upgrade and being in integrity is Clarity. Clarity increases power of the individuals and the team. Lack of clarity is the biggest roadblock to integrity and performance of an organization. Time spent to be clear up front is lot less than what it costs by miscommunication.
The eight steps of the Integrity Tools Model is described below (Figure 1).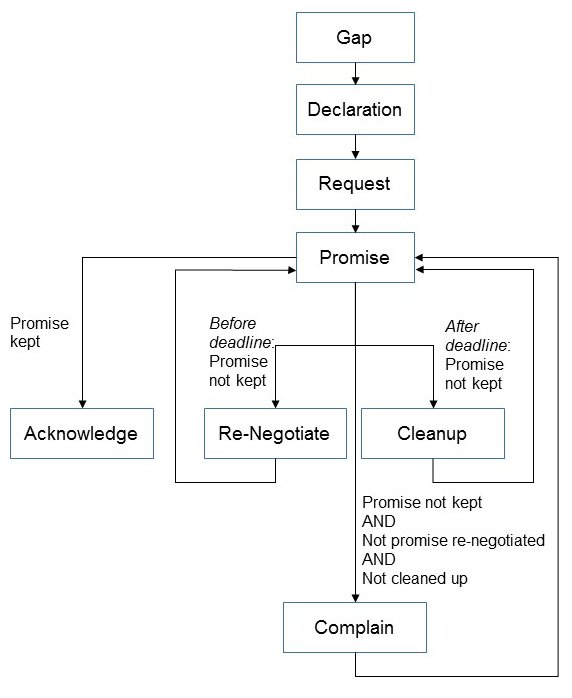 Step 1. Gap. In this step the manager and the team define the Gap. It is the difference between what the current state is and where it needs to be to achieve success.
Step 2. Declaration. The manager and the team members use Declaration to commit to the tasks for bridging the Gap. Clarity on the Gap and Declaration is a must to be successful. The better job one does in keeping his word on small things, the better job he will do on keeping his big declarations. Integrity is like a muscle that one builds by constantly keeping his word.
Step 3. Request. A team member makes a Request to people to help him to keep a Declaration. Request is defined as an action to ask for a promise. People are generally shy of making a request as it may make them look stupid or deficient. A person should request if he is feeling stressed to keep his commitment. He typically makes two mistakes in making a request. First, he does not request when he needs it. Second, he does not make a clear request. He should specify why he is making a request by including details about the gap and his current situation. This gives a meaning and urgency to his request. He should be clear on who will do what and by when.
A request can have four acceptable response types. First, the person agrees to complete the task within the requested time. Second, he does not agree to do the task within the requested time. Third, he proposes a counter offer to do another task within a different time frame. Fourth, he commits to respond to the request within a certain time.
Step 4. Promise. The final goal of a request is to get a Promise. A promise is about who will do what by when. It is a commitment to complete a certain task by an individual within a specific time. A person's personal power and success depends on his ability to make and keep his promises. A promise results in one of the four following steps.
Step 5. Acknowledge. Acknowledge a person when he keeps his promise. This involves recognizing and expressing gratitude to the person. It positively affects three areas of integrity. First, it improves performance as the person feels appreciated. It increases the chance that he will keep his promise next time. Second, it increases trust between the persons making the request and the person keeping it. Third, it increases the personal power of the person who kept the promise. Although an organization could be guilty of not acknowledging a promise keeper, the promise keeper could often be guilty of brushing aside an acknowledgement when it is given to him. People have a very strong need to feel that they make a difference and that they matter. This is the emotional currency that makes them function as much as the monetary currency. An organization typically ignores the former to the latter. Acknowledging people closes the integrity loop and keeps it shut.
Step 6. Re-Negotiate. No one can fulfill all his promises. But one can honor all his promises. He can do this by Re-Negotiating a promise before its deadline. One can take a three step approach to do this as soon as he finds that he cannot keep his promise. First, he should apologize. Second, he should ask about the negative impact of his re-negotiation. Third, he should work out the best possible solution in the context of his new situation and make a new promise.
Step 7. Cleanup. Cleanup occurs when a person has failed to keep his promise after the deadline. This can prevent him to be out of integrity. Cleanup can be done in three steps. First, the person admits that he failed to keep his promise and apologize properly. Second, he asks how the other party is affected as a result and makes changes as appropriate. Third, he makes a new promise.
Step 8. Complain. The person who was issued a promise should Complain when the promise maker fails to keep his promise, re-negotiate or cleanup. When a promise is broken, the receiver of the promise complains to restore integrity. This step is the most involved as it contains the highest degree of human emotion compared to the other steps of the model.
There are three rules to complain effectively. One can only complain if there was an original promise. This reinforces the importance of having clarity in the first place. Second, one can only complain to a person who can rectify the issue. Third, one should only complain when he is not in a destructive emotional state.
There are six elements of effective complaining. First, one should set a conversation context by making sure that the person is comfortable to talk to him at that time. Second, he should check the facts. One should verify if the person understood the promise the same way he himself understood. Third, he should ask the person for an explanation behind the failure to keep the promise. Fourth, one should tell the person the negative impacts caused by the failure of not keeping the promise. Fifth, he should make a new request based on the current circumstance (Step 4). Sixth, one should request for a new promise (Step 6).
It is important to remember that the style of communication is much more important than the actual words. One should keep his emotion in check and be respectful throughout the complaining process. One should not be a victim but a player. He should care, respect and be powerful without being forceful.